If you love mythology and turn-based combat, look no further than Dislyte. It's a gacha role-playing game from Lillith Games that's packed with a huge amount of content. There are various game modes you can explore, content you can unlock, and, of course, characters you can upgrade. But you can also earn this content by using codes.
Codes in Dislyte give you different rewards, so keep an eye out for them. They also have an expiration date, so you'll need to use the codes before they expire. We've compiled a list of available codes so you can quickly earn gold, crystals and new characters in Dislyte.
If you like Dislyte, we've got some great guides to help you become even more successful! Check out Dislyte tips and tricks – a beginner's guide, how to get and play Meredith in Dislyte, a guide to Dislyte relics, and What is a bounty in Dislyte On . If you need more information, feel free to browse this site to find everything you need to become a great player.
List of all Dislyte codes.
List of all dislyte codes (working)
Here is a list of all working Dislyte codes.
JoinDislyte-Get x1 gold record, x100 Nexus crystal
LingBigYong-Get 100,000 gold, 50 Nexus crystals, 5 basic Divine Wave Opt-Packs
StSkiCrimax-Get 100,000 gold, 1 XP Booster(8H), Stamina Supply Pack
Tgtyoutube-Get 1x Rare Starimon, 4x Basic Experimon, 50 Nexus Crystals, XP Booster
AviveHD-Get Rare Starimon, 4x Basic Experimon, 100,000 Gold, 50 Nexus Crystals
jontronshow-Get 2x rare Abilimon, 100,000 gold, 50 Nexus crystals
DislyteYTB50k-Get 10,000 gold, 50 Nexus crystals
List of all Dislyte codes (expired)
These codes for Dislyte no longer work.
Zoxlight-Get 10,000 gold, 10 Nexus crystals
Dislyte Frequently Asked Questions, Answers
Here's everything you need to know about Dislyte codes.
How to Use Codes in Dislyte
There are two ways to redeem codes in Dislyte: in-game and through the official website.
Click on your profile icon.
Then click on Settings tab at the bottom of the screen.
Go to. Services tab.
Go to. Gaming Service. section and select Gift Code.
In the text box, enter the code exactly as it appears in the list above.
Confirm your selection to receive your reward!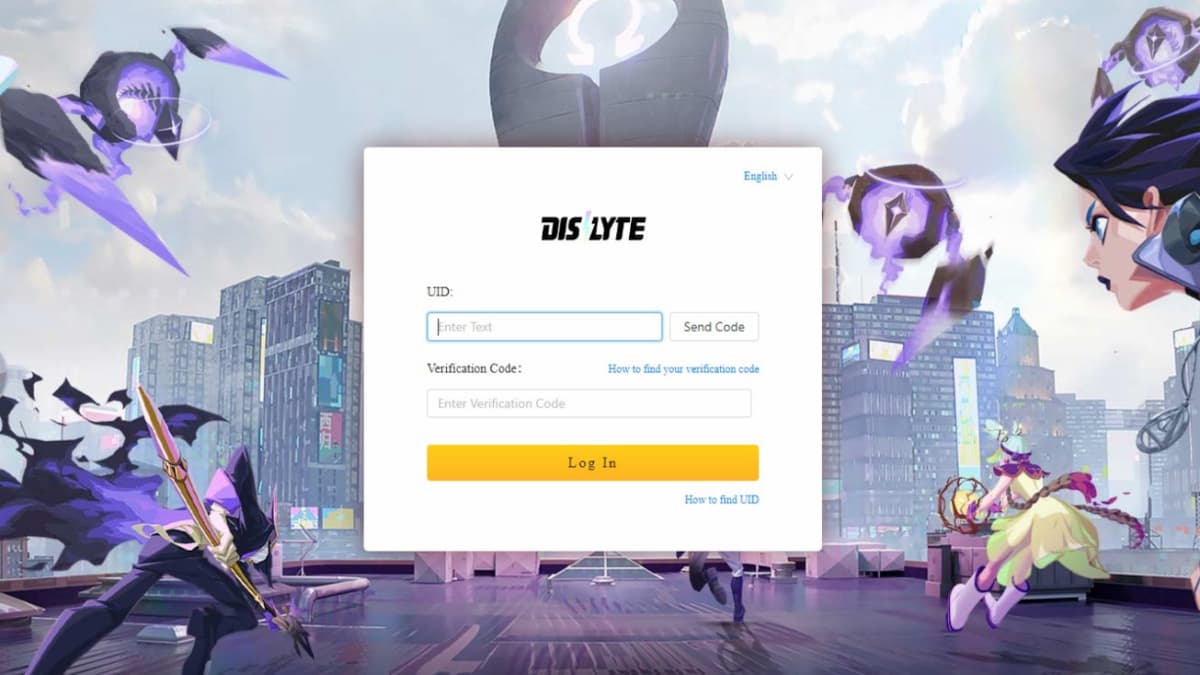 Go to official page Dislyte website.
Click the button. Redeem code option on the main menu.
Confirm your account by entering UID. You can find it by clicking on your profile icon in the game. It is a row of numbers below your profile icon.
Go to the inbox on the right side of the main screen.
Check your in-game messages to find an email with a verification code.
Go back to the Dislyte page and enter the UID and verification code you got from the in-game email.
Your profile name the field will be filled in automatically.
В Gift Code Enter the code exactly as it appears in the list above.
Click Redeem button. Enjoy your reward!
How can you get more Dislyte codes?
If you want to have all the information about Dislyte codes in one place, this page is a great option. Just add it to your bookmarks and visit often for updates. Another way to get more information is to follow the official Dislyte website Twitter и Discord pages or check out the news section at at.
Why are my Dislyte codes not working?
Developers determine how long Dislyte codes last. Some codes may expire faster than others, and some may not work with others. If a code doesn't work, check to see if there is a spelling error, the code is not yet active, or if it has expired. If you find several expired codes, let us know so we can remove them from our list of active codes.
Who are the espers at Dislyte?
The heroes in Dislyte are called espers. You collect and upgrade them so they can help you in battles. Espers can have different classes and roles, so it's important to learn more about their abilities before adding them to your party. Some of the most popular characters (espers) are Artemis Mona, Anubis Drew, and Melanie Medusa.
What is Dislyte?
Dislyte is an RPG that combines an urban setting with classic mythology, gacha mechanics, and a killer soundtrack. You assemble a squad of espers to take on various challenges, upgrading your characters and earning in-game rewards. The game is free, so you can check it out on your iPhone or Android.
If you're looking for codes for other games, we have plenty in Game Codes Post! You can also get a bunch of free stuff through our Roblox promo codes. page.