YouTuber @KRYPTO9095, recently revealed that Rockstar's next-generation masterpiece, Grand Theft Auto 6 is coming. And while on stream, he switched the background of the homepage to the game's background.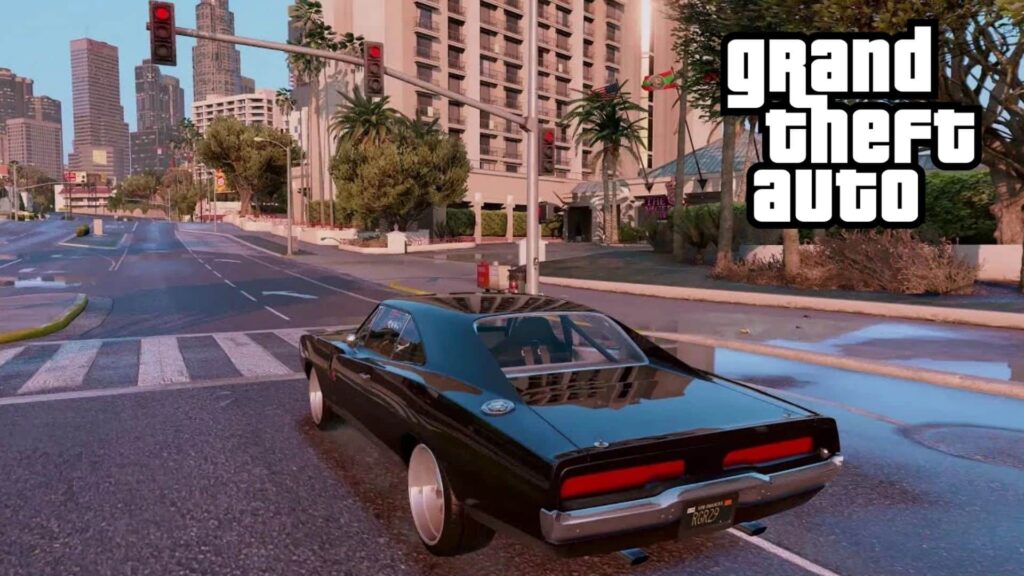 A slideshow of a planned meeting inside Rockstar's parent firm, Take Two, reveals that fresh information for "GTA Online" will be provided on May 12, and pertinent information for "GTA 6" will be announced on May 16.
Take Two will have an earnings conference on May 16, according to IT House, and there may be pertinent developments at that time.
Read also: Vampire Survivors: How to unlock secret characters in the game
Some of the slides shared have anticipated release dates for many different upcoming games. The expected titles include:
GTA 6 is set to arrive in the second half of 2024.
On September 16, 2022, NBA 2K23 will be out.
Kerbal Space Program 2 is set to debut in the first half of 2024.
Mafia: Primordial is set to hit gaming platforms in 2023.
Spring 2023 for Red Dead Redemption: Gunslinger Mobile.
The Max Payne Trilogy: Definitive Edition will be released in 2025.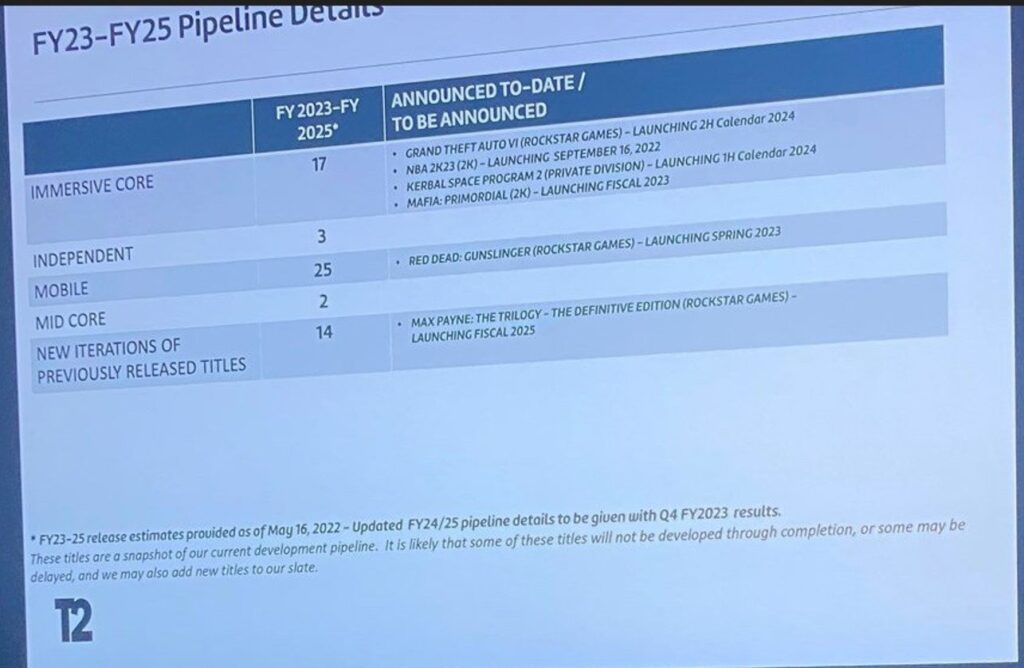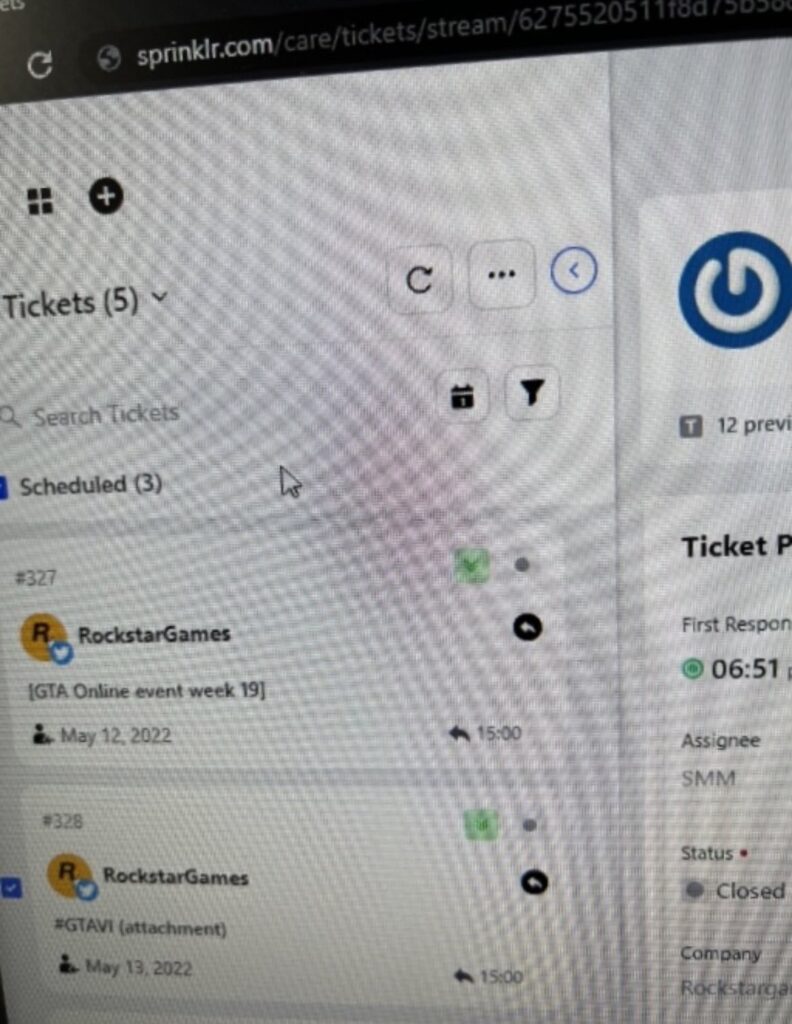 It is also worth noting that Grand Theft Auto V came out in 2013 and Grand Theft Auto IV came out in 2018. If "GTA 6" is truly slated to arrive in 2024, "GTA V" might last for more than a decade.
These plans are, of course, merely a preliminary planning schedule; the release date may be pushed back, and other projects may be added.
Rockstar's next-generation masterpiece "GTA 6" will use the RAGE 9 engine and will exaggerate it, according to @Chris Klippel.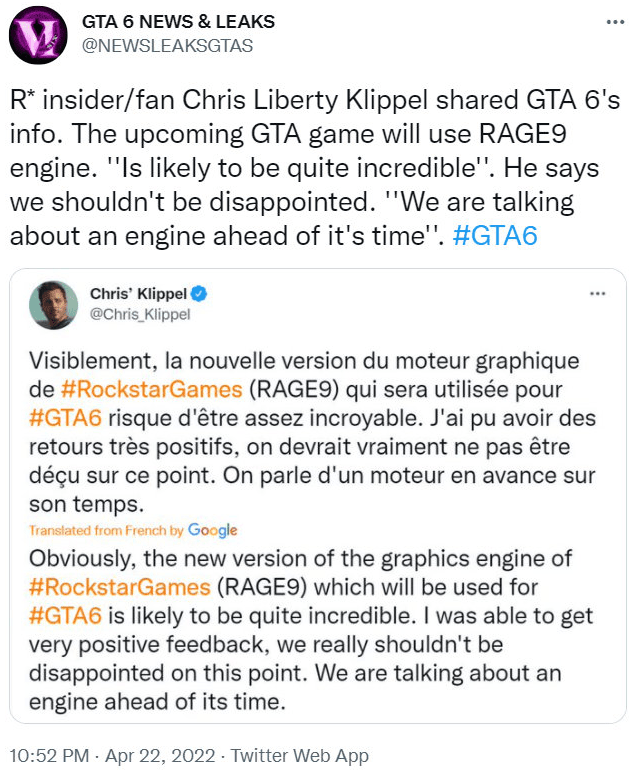 As per Chris Klippel, "GTA6" will have "unbelievable" fantastic graphics and will be "ahead of its time" thanks to the RAGE 9 engine.
RAGE is an acronym for Rockstar Advanced Game Engine, which is included in Rockstar's masterpieces "GTA5" and "Red Dead Redemption 2." When producing new games, gaming companies typically iterate their engines in significant and little ways, but Rockstar has never officially recognized RAGE's version number.
Read also: How to enable crossplay in Vampire: The Masquerade – Bloodhunt
Whatever version it is, GTA6 appears to have more upgrades, and we can expect it to be better than Red Dead Redemption 2.
The next-gen Grand Theft Auto, codenamed GTA6, is currently in development, according to Rockstar. According to game analyst Michael Pachter, "GTA6" development officially began in 2014 and 2015, and the game's scope is massive.
GTA 6 will contain maps from all prior games in the series, according to Michael Pachter's sources, and might have 500 hours of gameplay.