When entering Horizon Forbidden West for the first time, it's easy to get bogged down by the map's size and the overwhelming number of Quests and Adventures to complete. With plenty to see and do, you're going to wonder where to begin. Well, for starters, here are a few things you should do the first time you play Horizon Forbidden West.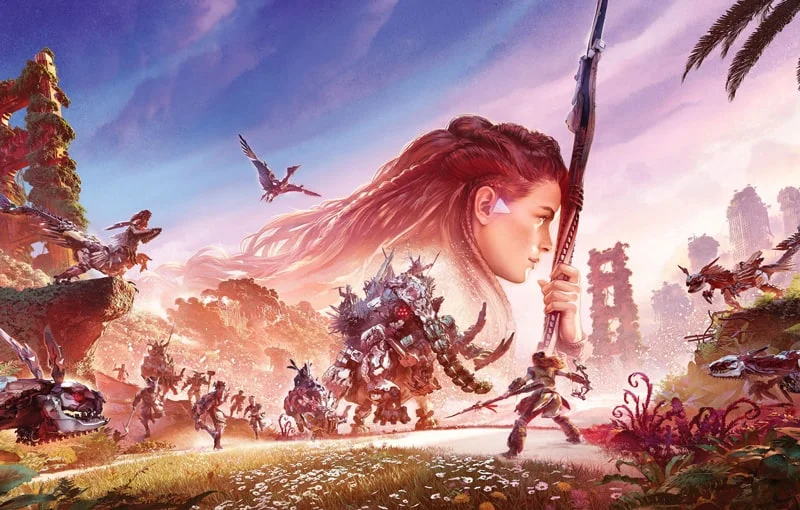 To get the most out of the game, focus on the first few quests
When you're in the Daunt via cable car, you'll discover that this relatively tiny area has a lot to offer. Rather than wasting time exploring the area, it is best to begin completing several early Main Quests. Like, To the Brink, The Embassy, and Death's Door – as they uncover useful tools necessary for exploring the game's numerous secret nooks and crannies.
Read Also: How to Defeat Opponents and Become a Master in Sifu
Complete The Following Errand To Get A Powerful Free Weapon
While prioritizing the aforementioned early objectives is advisable, there are a few noteworthy items in The Daunt, Horizon Forbidden West's first location. If you hoping to earn one of several best, free weapons available during the game's start, you must finish the Errand Quest, A Bigger Boom, which is located in Chainscrape, The Daunt's first major hamlet.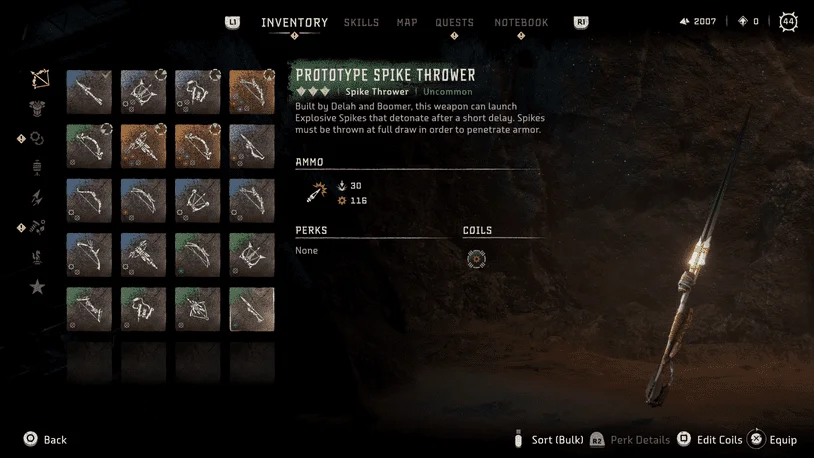 Once you approach the settlement, proceed to the western gate and you'll come across two Oseram tinkers who offer to create a formidable new weapon in exchange for your assistance in locating the necessary components. After assisting in the collection of necessary machine components, the two tinkerers will construct a Spike Thrower, a one-of-a-kind weapon that fires Explosive Spikes that detonate after a brief delay.
Not only is this weapon lethal, but it will remain a vital element of your armory for a long time, as you will not unlock rarer, more powerful weapons until later in the game.
Get a Mount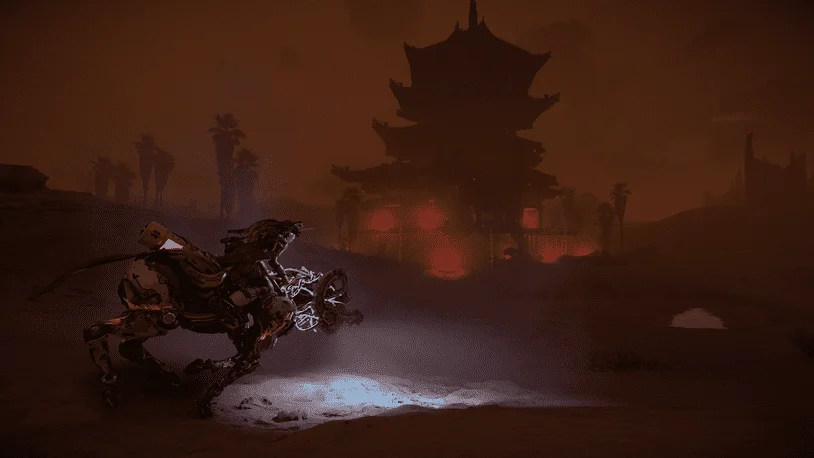 Make it easier to get around by getting a Mount. You'll be able to Override Chargers as soon as you get to The Daunt, so get one now. However, avoid calling your Mount while in stealth, as it will draw the attention of any nearby machines. This never ends well.
Pickup Handy Weapons As You Travel Across Different Settlements
As you begin your exploration, you will come across villages of varying sizes. While you won't be able to see what's inside until you enter, you'll discover everything from Machine Strike and Melee Pits to Side Quests and Merchants offering anything from Hunting Goods (Weapons) to Stitchers (Outfits), Painters (Face Paints), and even Dyers.
Read Also: Yoru, Valorant's Unpopular Agent, Getting a Facelift
It's worthwhile to visit newly discovered communities, as each merchant will sell a variety of unique things, including Weapons, Outfits, and sometimes even rare Machine Parts.
Before entering the Forbidden West, swing by the Barren Light Hunting Goods shop and acquire a Fire Hunter Bow; it'll come in handy when confronting some of the more formidable machines beyond The Daunt that are vulnerable to the fire element. With that in mind, you'll want to make it a point to eventually gain access to weapons of all elemental kinds.
Purchase Some Fast Travel Packs
While Fast Travel can be acquired from Campfires, it is seriously encouraged that you purchase or craft some Fast Travel Packs from Merchants if you have the means.
These Fast Travel Packs, which cost only 25 Metal Shards from most Hunting merchants, allow you to open the world map and travel almost everywhere. These are useful when a Campfire is not nearby or when unexpected problems or glitches prohibit you from leaving a particular area.
Alternatively, pressing Down on the D-Pad brings up Aloy's Hunter Kit, from which you can craft Fast Travel Packs for 10 Ridge-Wood and 3 Wild Meat.
Feel free to share all and any tips you may have, to help others get up to speed.