Warzone Mobile, the much-anticipated mobile adaptation of the blockbuster battle royale game Call of Duty: Warzone, is set to revolutionize gaming on the go. Developed by gaming giant Activision, this portable edition promises to deliver all the adrenaline-pumping action and excitement of the original title. So whether you're a seasoned veteran or a fresh recruit to the franchise, this mobile adaptation will have you hooked from the get-go.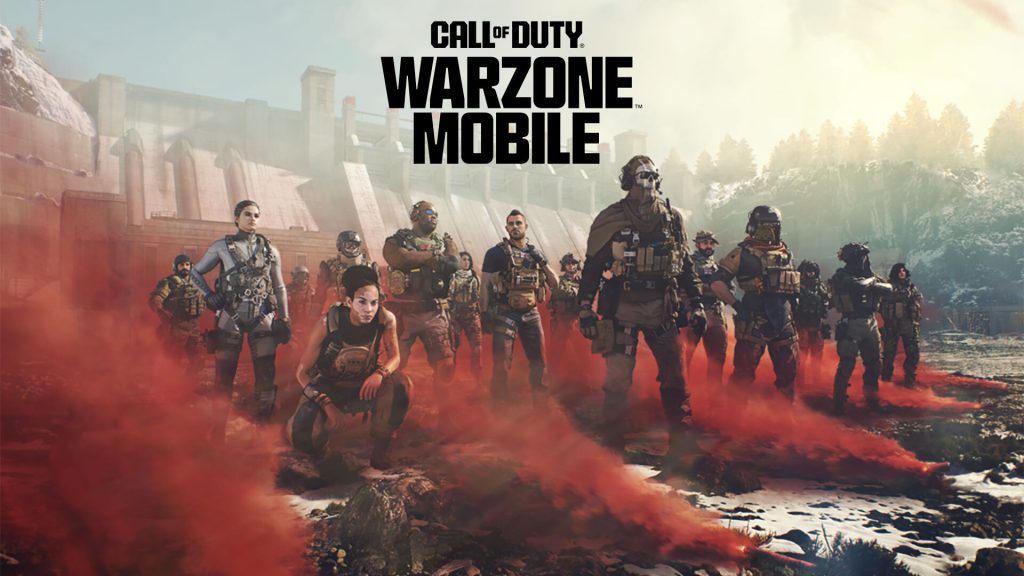 The surge in mobile gaming's popularity has paved the way for more advanced and immersive gaming experiences. Thanks to technological advancements, today's smartphones and tablets boast impressive capabilities, offering top-notch graphics and seamless gameplay. As a result, gaming aficionados of all ages are turning to mobile gaming for its convenience and accessibility. What's more, the social aspect of mobile gaming, where you can connect with friends and challenge gamers worldwide, enhances the overall experience. This not only fosters camaraderie and friendly competition but also allows gamers to expand their social circles. The constant influx of updates and new content keeps players engaged and excited, ensuring their gaming experience remains fresh and enjoyable.
Also read: Some Reasons Why Your Game Crashes
To fully immerse yourself in the world of mobile gaming, meeting the game's requirements is essential. These include having a compatible device with adequate processing power, memory, and a stable internet connection. By meeting these criteria, you can enjoy smooth gameplay, appreciating every detail of the game's design without lag or latency issues. Ultimately, meeting these requirements sets the foundation for an unforgettable gaming experience, making it a worthy investment for avid gamers.
Warzone Mobile Requirements
To enjoy Warzone Mobile on iOS or Android operating systems, certain requirements must be met. For iOS users, the game requires a device running iOS 13 or later, ensuring compatibility with the latest features and optimizations. Android users, on the other hand, should have a device with at least Android 7.0 Nougat or higher to dive headfirst into the game's action-packed world. These operating system requirements guarantee that players can experience Warzone Mobile's stunning graphics, smooth gameplay, and seamless integration with their chosen device. Plus, regular updates and bug fixes mean a consistent and enjoyable gameplay experience on both platforms. Whether you're an Apple enthusiast or an Android aficionado, Warzone Mobile has you covered with cutting-edge technology and a commitment to user satisfaction.
Device Specifications
To ensure smooth gameplay and optimal performance, Warzone Mobile recommends specific device specifications. For Android users, it's best to have at least 4GB of RAM and a powerful processor like the Snapdragon 845 or higher. You'll also need a minimum of 5GB of free space to accommodate the game and its updates. These specs guarantee that you can fully immerse yourself in the intense battles and stunning graphics Warzone Mobile offers.
iOS users, on the other hand, should have an iPhone 8 or a newer model with at least 4GB of RAM. The A11 Bionic chip or a more advanced processor will provide the necessary power for smooth gameplay. And yes, you'll need a minimum of 5GB of free space for the game and its updates. Meeting these specifications ensures that you can enjoy the same immersive experience and high-quality visuals that Warzone Mobile offers on Android devices.
Also read: How to reduce lag when playing Call of Duty: Mobile
Recommended Devices for Warzone Mobile
iOS Devices
Some of the recommended iOS devices for Warzone Mobile include the iPhone 11 series and higher. These devices offer not only the necessary processing power but also enhanced graphics capabilities, thanks to their advanced A13 Bionic chip. With larger displays and high-resolution Retina screens, players can fully immerse themselves in the intense action. Additionally, these devices come with ample storage options, ranging from 64GB to 512GB, ensuring that players have enough space to download and update the game without any hassle.
iPads are also an excellent choice for players seeking enhanced visuals. With their larger screens ranging from 10.2 inches to 12.9 inches, players can enjoy a more immersive gaming experience. The high-resolution Retina displays on iPads further enhance the graphics, bringing every detail and explosion to life. Whether it's the intense gunfights or the stunning landscapes, players can truly appreciate the visual intricacies of Warzone Mobile on these devices.
Android Devices
For Android enthusiasts, there's no shortage of options to enjoy Warzone Mobile. Flagship Android smartphones with powerful processors are ideal for a smooth and efficient gaming experience. These devices boast high-performance capabilities, handling intense graphics and gameplay without any lag or stutter. With impressive processing power and advanced graphics capabilities, these Android smartphones ensure a seamless and immersive gaming experience.
Additionally, devices come in various budget ranges, allowing players to choose what suits their preferences and financial capabilities. Whether it's a top-of-the-line flagship model or a more affordable mid-range option, Android smartphones offer a wide range of choices for gamers. Furthermore, many of these smartphones are equipped with features like high refresh rate displays and dedicated cooling systems, further enhancing the gaming experience.
Players can even customize settings and install additional gaming accessories to tailor their experience to perfection. For instance, a fan of Call of Duty: Warzone Mobile can choose an Android smartphone with a high refresh rate display like the Samsung Galaxy S22 and enhance their gaming experience with a controller accessory like the Razer Kishi, turning their smartphone into a portable gaming console.