Similar to other materials, Genshin Impact Violetgrass may be found in abundance all throughout the universe of Teyvat and used for a variety of different purposes because of its adaptability. Genshin Impact gives you access to a culinary system early on, which enables you to prepare a wide variety of meals to keep you fueled up as you travel around Teyvat. In this guide we have prepared, you will learn about Genshin Impact Violetgrass, including how to use it and where it can be found.
Read also: How to Get Chica outfit for free in Fortnite Island Fun Run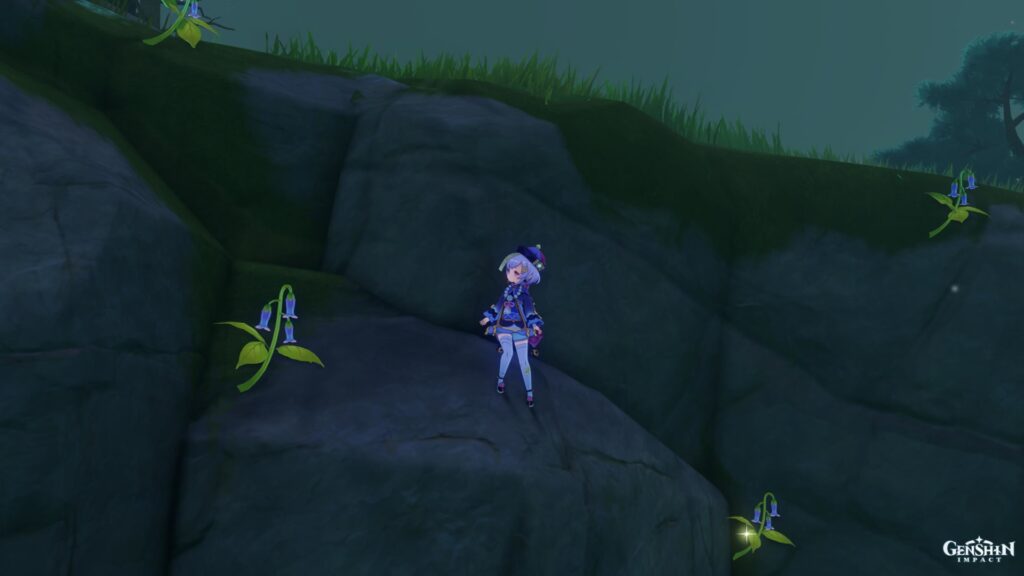 What Are Some Typical Uses for Genshin Impact Violetgrass?
The primary usage for Violetgrass is as an ingredient in a variety of cooking dishes that, when completed, grant the player various bonuses. These are the recipes:
The amount of maximum health restored by Black-Back Perch Stew is proportional to the dish's overall quality and ranges from 26 to 30 percent. Regeneration of health is also possible for an uninterrupted period of 30 seconds at a rate of 450, 620, or 790 HP every five seconds.
The quality of the dish determines whether Bountiful Year increases the ATK (attack base) of the entire party by 224, 272, or 320 points and the chance for critical hits by 6, 8, or 10% for a duration of 300 seconds.
Stone Harbor Delicacies have a chance to increase the party's critical rate for a period of 300 seconds, with the increase being 6, 9, or 12 percent, depending on the quality of the dish that was cooked.
The Wanmin Restaurant's Boiled Fish has the potential to restore an impressive 34% of a character's HP when they eat it. After that, the dish has the ability to restore health for a total of 30 seconds at a rate of 980 health points every five seconds.
Conversely, certain characters can level up their ascension by using violetgrass, which is likewise a resource utilized for that purpose. An ascension takes place when a character reaches a level that is higher than their maximum level and enters bonus levels. These levels require a different set of materials in order to level up than the ordinary levels do. Both Qigi and Xinyan are required to possess Violetgrass in order to ascend to the next level.
Where to find Violetgrass in Genshin Impact
Violetgrass is a flower-like material that may be discovered across the wild territories of Liyue (a city that can be accessed upon the completion of the Archon Quest titled "The Outlander Who Caught the Wind"). The brilliant purple color of the cloth stands out dramatically against the background of the cliffs in Liyue, making it simple to notice.
After having a conversation with the player at the Dihua Marsh in Liyue, the NPC known as Mengmeng will give the player 5 Violetgrass as a present (south of Stone Gate). Violetgrass has a chance of spawning every three days in the stalls of some non-player characters (NPC) who sell goods. Herbalist Gui, who can be found in Liyue Harbour, and Verr Goldet, who can be found in the Wangshu Inn in Dihua Marsh are the two merchants in question.
Also checkout our guide on how to grind Primogens in Genshin Impact.